Pink Floyd - The Return of the Son of Nothing
---
---
The Return of the Son of Nothing

"The Return of the Son of Nothing" (Waters, Wright, Mason, Gilmour)
Planets meeting face to face,
Bound to the air of light, how sweet!
If painlessly we might embrace,
The perfect union deep in space.

Ever might this once relent,
And give us leave to shine as one,
Our two lights here forever,
(incomprehensible).

And in that longing to be one,
The parting summers sound is gone,
I see you've got to travel on,
And on and on, around the sun.

Strangers passing in the street,
By chance two separate glances meet,
And I am you and what I see is me.

And do I take you by the hand,
And lead you through the land,
And help me understand the best I can.

And no one calls us to move on,
And no one forces down our eyes,
And no one speaks and no one tries,
No one flies around the sun.

Cloudless everyday you fall,
Upon my waking eyes,
Inviting and inciting me to rise.

And through the window in the wall,
Come streaming in on sunlight wings,
A million bright ambassadors of morning.

And no one sings me lullabies,
And no one makes me close my eye's,
And so I throw the windows wide,
And call to you, across the sky.

"The Return of the Son of Nothing" is an early version of "Echoes".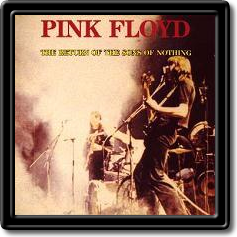 This website powered by www.lucknowwebs.com