Community
---

The 'Shut Up And Listen!' Radio Show is an exciting programme that promotes music made by learning disabled musicians, from around the world.
Updated monthly - Listen Live each Thursday at 20.00h on
Radio Reverb 97.2 FM
or on KAOS Sound Community.
---
The 'Shut Up And Listen!' Radio Show broadcasts across Brighton and Hove with an ambition to grow towards a national and international audience.

The programme includes the following specialist areas:

Bands - Beat Express, Zombie Crash, Fuzzbomb Band and Ghost-Hearted. All bands who all write, record and perform their own music.

Electric Academy - a skills building project for building new learning disabled bands.

Carousel is an award winning registered charity which has been working since 1982 to help people with a learning disability to reach their potential in the arts.

Shut Up And Listen! is Carousel's music-making initiative run by learning disabled artists.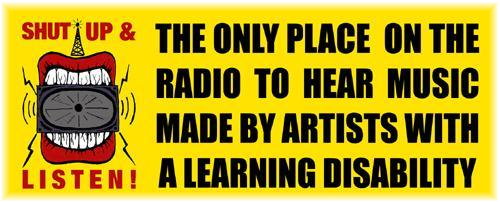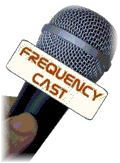 ---
---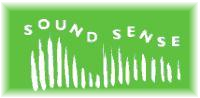 Sound Sense is a membership organisation that provides support to organisations and individuals who help people make music in their communities - through leading music workshops and teaching.

Community musicians are musicians who work with individuals or groups to make music. They can function as a cross between community development workers and music tutors. Their work may be wholly based around developing musical ability
.
Sound Sense provides these services:

Supporting professional development and providing opportunities to network.

Giving information and advice and helping people
make contacts

Raising awareness of issues in community music

Running a membership scheme.

At FrequencyCast, we aim to educate, inform and occasionally amuse. We welcome your feedback and suggestions, and we're happy to help out with your digital TV and tech questions too...

FrequencyCast is a free online radio show that covers digital TV, technology, media news and gadget reviews. You can listen to the shows online, or have the shows downloaded automatically
as a podcast. Full details are on the Frequencycast Website.
This website powered by www.lucknowwebs.com